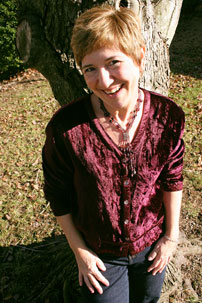 It is good to have an end to journey toward; but at the end it is the journey that matters most.
Hi and welcome. I am the Queen of Plan Be, and I personally ruled over this virtual garden — Plan Be Land — from the fall of 2001 until October of 2008.
Oh, I'm still around all right. It's just that after much soul searching, I realized my journey was taking me out of this particular garden patch and into the cultivation of another called
The Serenity Shoppe.
But...
There are so many resources on this web site that point the way to Happily Ever After, I've decided that I'm going to leave CultivateLife.com intact for those who find their way here in the future.
All of my products are still available for either download or shipping. If you wish to contact me, I've left lots of breadcrumbs behind which lead to where I am now hanging out.

In the meantime, stroll around at your leisure, there's lots of helpful goodies to pick and take home today. Come on out to meet me when I'm in your neck of the woods. Together we're growing the good stuff that'll truly enrich the world.